Arrival in San José - Your Gateway to Costa Rica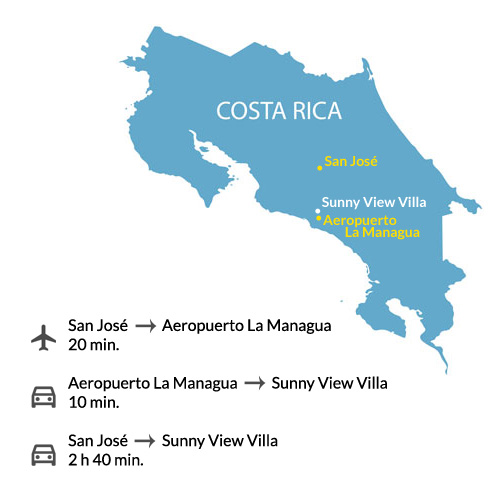 To get to our Villa in Costa Rica, the first step of your journey begins with your arrival in the capital city of Costa Rica. San José, the vibrant and bustling capital, is where most international flights land. The Juan Santamaria International Airport (SJO) serves as the main gateway to the country. Upon arrival, you'll be greeted by the warm tropical climate and the friendly atmosphere of Costa Rica. From here, you have various options to reach our Villa, whether it's by ground transportation, a domestic flight, or a private transfer. The journey from San José to our Villa promises to be an exciting start to your unforgettable Costa Rican adventure.
Choosing a Local Flight to Aeropuerto La Managua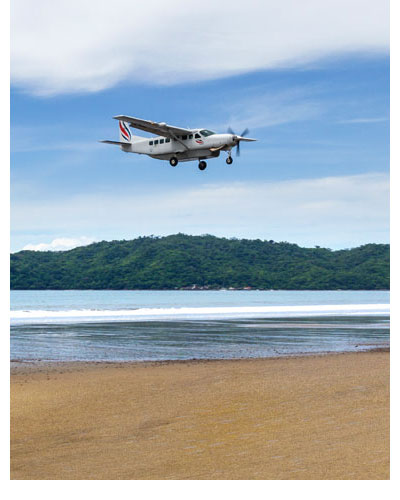 For a convenient and efficient way to reach our Villa in Costa Rica, you can consider taking a local flight from San José to Aeropuerto La Managua. This regional airport is located near our destination and offers direct flights to the nearby town. Upon arrival at Juan Santamaria International Airport in San José, you can easily connect to a domestic flight that will take you to Aeropuerto La Managua.
Local airlines provide regular flights between these two airports, ensuring a smooth and time-saving journey. As you board the aircraft, prepare to be mesmerized by aerial views of Costa Rica's lush landscapes and breathtaking scenery. Once you arrive at Aeropuerto La Managua, our Villa is just a short distance away, allowing you to quickly settle into your luxurious retreat and begin your memorable vacation.
Choosing a local flight not only offers convenience but also allows you to witness the stunning beauty of Costa Rica from a unique perspective. So sit back, relax, and enjoy the seamless transition from the capital city to the enchanting vicinity of our Villa.
Choosing a Private Transport or Taxi Service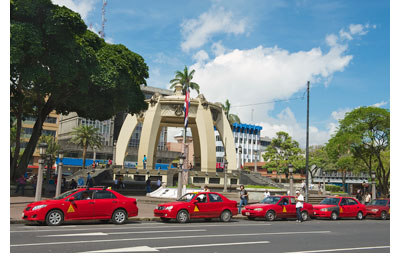 Another convenient option to consider for reaching our Villa in Costa Rica is to opt for a private transport service or a taxi. Upon your arrival at Juan Santamaria International Airport in San José, you can easily find reputable private transport companies or taxis readily available outside the terminal.
Hiring a private transport service provides the advantage of comfort, privacy, and personalized attention. These services often offer a range of vehicles to suit your needs, from spacious vans to luxury SUVs, ensuring a comfortable journey for you and your travel companions. Experienced and professional drivers will navigate the roads, allowing you to relax and enjoy the scenic views along the way.
Alternatively, you can also choose to take a taxi to reach our Villa. Taxis are a popular and widely available mode of transportation in Costa Rica. Make sure to use licensed taxis and confirm the fare before beginning your journey. Taxis offer a convenient door-to-door service, taking you directly to our Villa without any hassle.
Both private transport and taxis provide flexibility in terms of departure time and offer a direct route to your destination. Whichever option you choose, the journey to our Villa promises to be comfortable, allowing you to immerse yourself in the beauty of Costa Rica's landscapes as you travel to your ultimate vacation retreat.
Note: It is always recommended to pre-book private transport services or use licensed taxis for a safe and reliable travel experience.
Public Transportation - Taking a Bus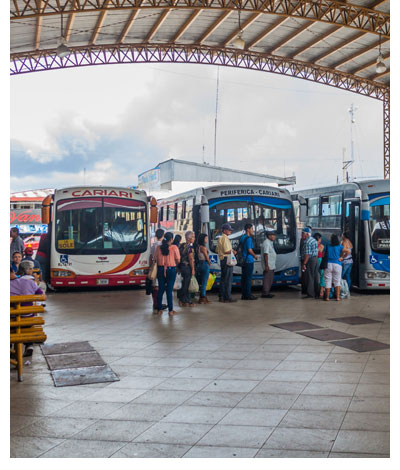 If you're an adventurous traveler seeking an authentic experience, you may consider taking a bus to reach our Villa in Costa Rica. Public buses offer an affordable and immersive way to travel through the country's scenic landscapes while connecting with the local culture.
From Juan Santamaria International Airport in San José, you can easily find buses that operate routes to various destinations, including the area near our Villa. The bus station is conveniently located near the airport, allowing for a smooth transition from your flight to the bus.
Costa Rica's public buses are known for their reliability and extensive coverage. While the journey may take longer compared to other transportation options, it provides an opportunity to soak in the picturesque surroundings and observe the daily life of Costa Rican communities along the way.
Check the bus schedule and routes to identify the most suitable option for reaching the vicinity of our Villa. Once you arrive at the nearest bus stop, you can then proceed to our Villa via a short taxi ride or arrange for a local shuttle service, if available.
Traveling by bus not only offers an economical choice but also allows you to embrace the local atmosphere, interact with fellow travelers, and witness the stunning natural beauty of Costa Rica at a leisurely pace.
Note: It is recommended to inquire about the bus schedule in advance and be prepared for any potential changes. Additionally, keep your belongings secure and be mindful of your surroundings during the bus journey.